Core Purpose, Vision and Values
Staff and Stakeholders worked hard to co-produce the schools Core Purpose and Values after the Headteacher shared his Vision for the school. These were developed over a period of time in Visioning sessions, surveys and questionnaires, and lots and lots of post-it notes.
We believe in our Core Purpose, that these elements are essential for the development, future and improved Quality of Life for our students.
Core Purpose: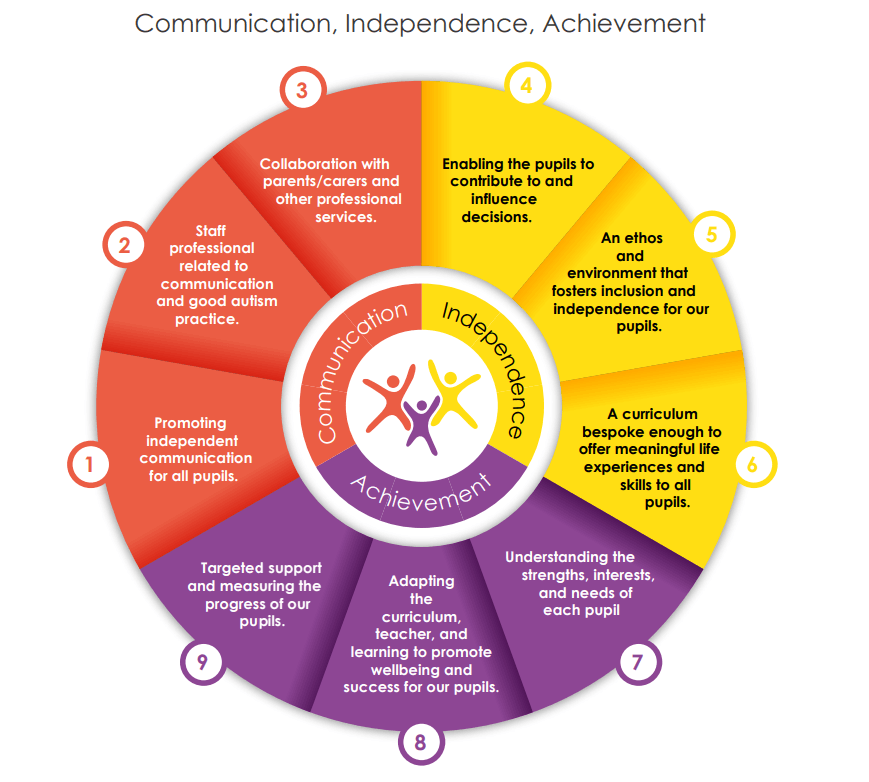 Vision:
'Committed to improving the Quality Of Life for everyone within our school community'
Values:
We employ people who share our Values and believe these values have to be lived by all stakeholders every day.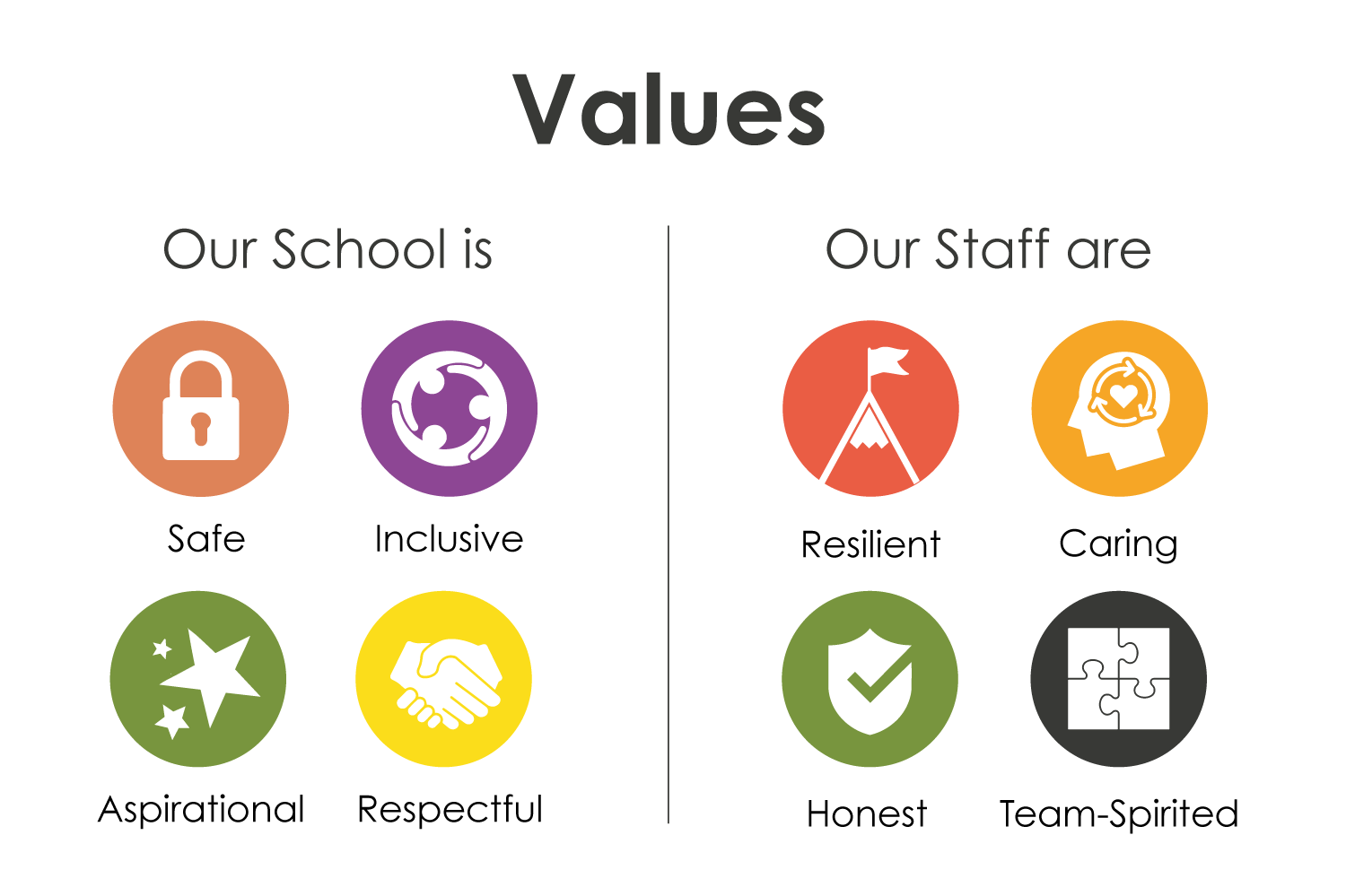 Leadership for Learning
We believe all our roles should focus on supporting the students to support their learning.